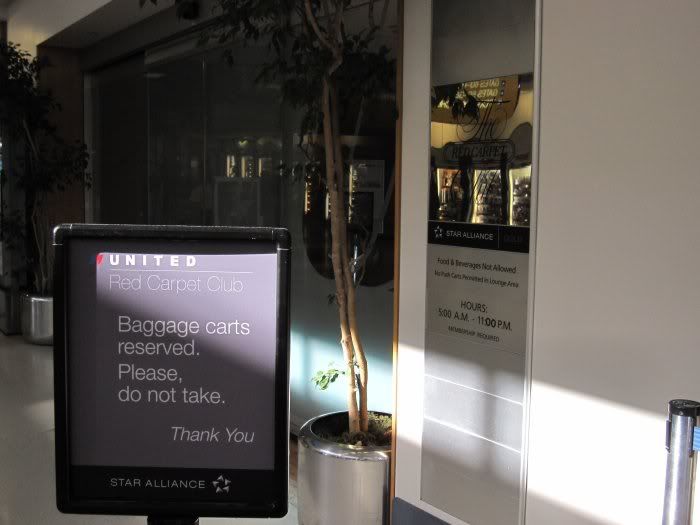 My decision to portray Sarah as a gorgeous redhead was purely a practical consideration - to ensure that her teenage years would be as miserable as possible.
My original intent had been to portray Sarah as being boycrazy, but eventually my own experiences had to play a role - and Sarah evolved into a hardcore lesbian.
I've always known that Sarah was to be a flight attendant for United Airlines. And its elite passenger lounge, as shown above at Los Angeles International Airport, is known as the Red Carpet Club, something I had known for ages as a United customer.
Though putting all these pieces together, and also considering that I have been promoting "carpetmunching" as a political movement to counter the "teabagging" of the Tea Party Movement, the name Red Carpet Club is suddenly looking like a double-entendre involving Sarah's private quarters.
As scheduled, I flew United to New Orleans and back over Memorial Day weekend, and the photo was taken at the beginning of my trip. On this particular day, United logistics were in a total meltdown, and I was almost regretting my airline choice - the only good thing being that I had used a $150 credit from last year's Toronto trip and its own United goofup. But the rest of the experience went well - I got automatic first class upgrades both ways, without having to ask or cough up miles, just for being an elite customer, and the purser on the return flight was outstanding, single-handedly making sure that United would continue to earn my business - and that Sarah will continue to get paid.